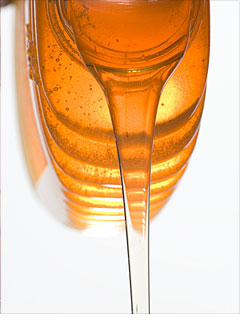 A report published on the web site of the Minneapolis-based nonprofit Institute for Agriculture and Trade Policy (IATP), http://www.iatp.org indicates some well-known foods and drinks rich in high-fructose corn syrup may contain detectable levels of mercury.
This report comes on the heels of a new study published in the journal of Environmental Health, http://www.ehjournal.net/content/pdf/1476-069x-8-2.pdf which shows mercury in some samples of commercial high-fructose corn syrup tested in 2005.
To read the entire IATP report click here.
Meanwhile, the website HFCSFacts.com begs to differ.  The site, titled "The Truth About High Fructose Corn Syrup," offers a counterpoint in its document entitled Mercury Study Seriously Flawed and Outdated; Fails to Meet Standards for Scientific Research. The organization is even running Google AdWords ads with links directly to documents challenging the mecury study.